Event:
Summer Wrap Up - Queer Mixer
Date:
Sun, Sep 24th, 2023
Time:
7:00 pm

Description: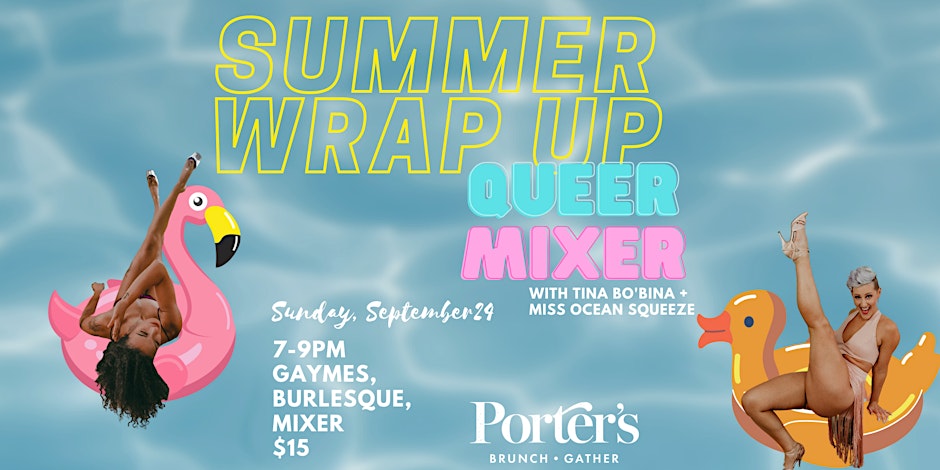 Queer-lesque round 4!
The Summer's over, but we've got time for one more mixer!

Grab your pals, or come solo and get ready to meet new ones! We'll have gaymes, burlesque by Tina Bo'Bina + Miss Ocean Squeeze, and time to mix and mingle and spend time with community! These events are put on to continue to build relationships across the LGBTQ+ community in Kelowna, get ready to socialize and leave with a few more connections!

The staff at Porters will be there to dish up some delicous eats and quench your thirst with beer, cocktails and mocktails.


Venue:
Porter's
Address:
1851 Kirschner Road ##101 , Kelowna
Cost:
$17.31
Ticketing and/or registration:
Tickets are available online at
Eventbrite
For more info: