Event:
The Regals
Date:
Fri, Sep 22nd, 2023
Time:
6:00 pm to 8:00 pm

Description: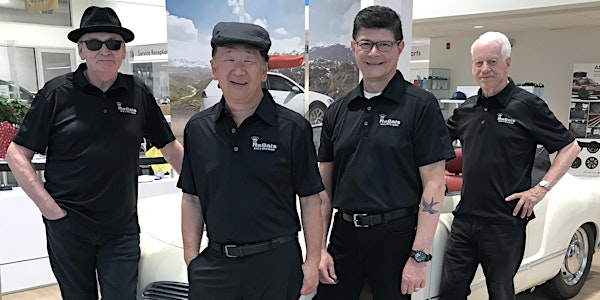 First come first serve seating. Doors open at 5pm. PIZZA now available!!
The Regals are a Kelowna based 4 piece 50's/ 60's classic rock dance band consisting of Bob Silversides (Keyboard) , Ed turner ( guitar), Ricky Choy ( drums), and Roy Kawano ( bass). We are seasoned, accomplished musicians who came together because of a mutual attraction and joy in performing 50's/ 60's oldies- keeping it alive!

Also performing with us is Larry Branson, a renowned Roy Orbison tribute artist.


Venue:
The Vibrant Vine Winery
Address:
3240 Pooley Road, Kelowna
Cost:
$26.25
Ticketing and/or registration:
Tickets are available online at
Eventbrite
For more info:
Ph: (778) 478 - 4153
Email: admin@thevibrantvine.com

The Vibrant Vine Winery