Event:
Gabrielle Desrosiers // But What Did You Come Here For
Date:
Fri, Mar 24th, 2023 to Sat, May 6th, 2023
Time:
6:00 pm to 4:00 pm

Description: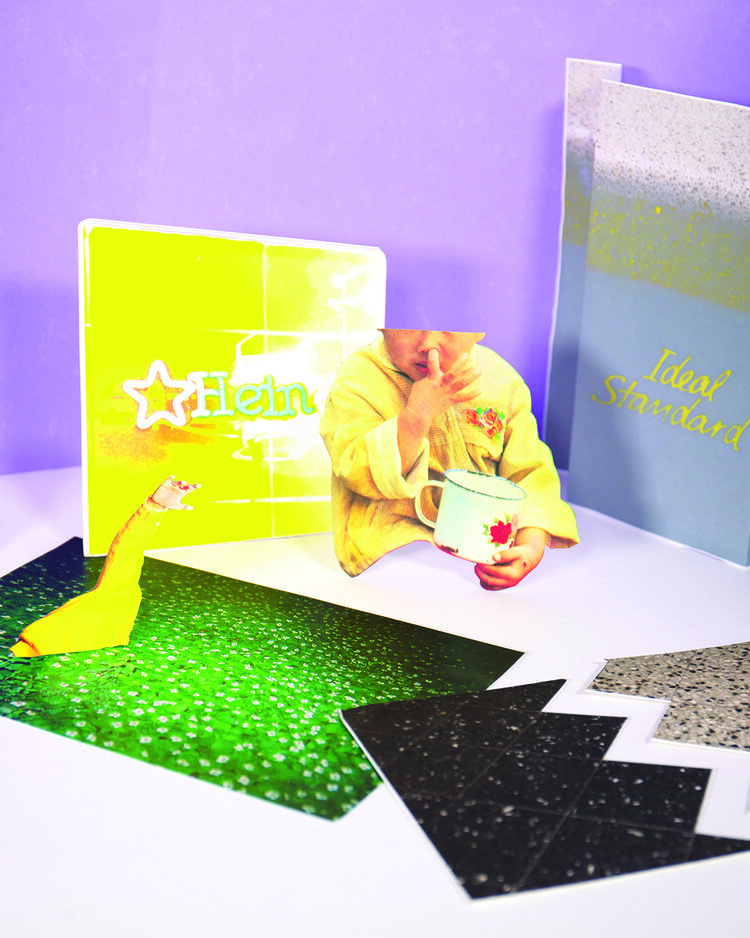 Gabrielle Desrosiers' practice navigates between performance and installation where she brings together mediums such as photography, sculpture, video and found objects.
She approaches installation in a scenographic manner and is interested in the notion of reconfiguration of the panorama. Desrosiers reflects on how the manipulation of the image and the object contributes to the idea of simulation and control of a narrative. This relationship of transformation and deformation is expressed in a vision of the collective landscape as well as in a personal and intrinsic perspective. Tinged with humor, Desrosiers' work is colorful and explores the theme of legacy and the concept of self-construction highlighted in her work through collage and the assemblage of various materials.

But What Did You Come Here For presents, primarily, 3D collages (micro-installations in model format) and a new series of sculptures in the form of assemblages where fragments of objects and materials collected by the artist are grouped together. In this exhibition, Desrosiers has invested herself in the creation of "false artifacts for the future". This research was inspired by a personal story experienced in 2013 during a trip to Italy. During a walk in the woods in the hills around Florence, she came across fake Greco-Roman ruins. These had been intentionally built by a landowner to showcase their estate and wealth, as simulated ruins made people look good at the time. If the disparity of this architecture had not been explained to her, she would have believed in this illusion, in a different history and chronology.

In her assemblages, Desrosiers explores the artefact-object as a symbol of ruin, of a physical entity or of a bygone era. She also observes the rock as a metamorphosed material of the landscape where elements are accumulated, modified, or destroyed either by nature or human intervention. To simulate a process of sedimentation, the fragments collected by the artist are magnified and grouped together with the help of materials serving as a binder. This gesture of accumulation tends to create a new identity, to multiply the referents and the idea of decoy. Desrosiers questions here the reading of these objects. Are they imbued with a new character or rather with a form of erasure through addition? Are they tainted by our time or an illusion of it?

But What Did You Come Here For will be on view in the Main Gallery from March 24 - May 6, 2023.


Venue:
Alternator Centre for Contemporary Art
Address:
421 Cawston Avenue (unit 103), Kelowna, V1Y 6Z1
Cost:
Free
For more info:
Ph: (250) 868-2298
Email: info@alternatorcentre.com

Alternator Centre for Contemporary Art