Event:
Ben Klick @ The Broken Hearts Club
Date:
Thu, Dec 1st, 2022
Time:
7:00 pm to 10:00 pm

Description: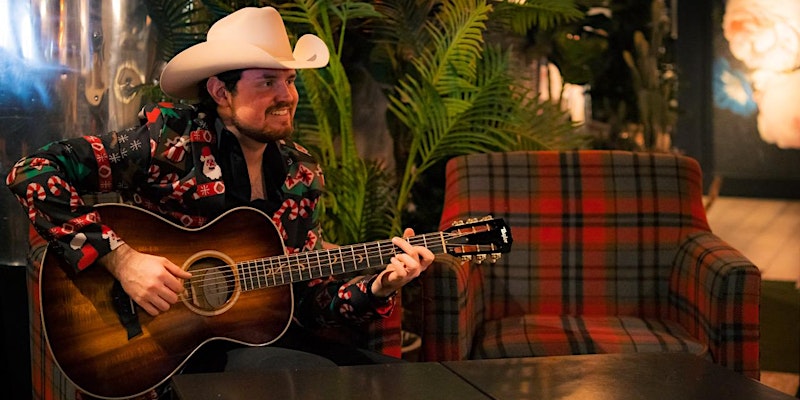 Kick off the Christmas Season at Crown & Thieves with Ben Klick, the fun loving interactive storyteller and guitar pickin country gentleman.
Ben is a guitar slinger who writes songs about life, experience, family, and relationships in a light-hearted fashion. His engaging personality has gained the attention of fans across Canada and awarded him 5 BC Country Music Awards, and 5 International Country Music Awards. Releasing a self-produced full-length album in August of 2021 giving fans an insight into Ben's personal life journey, he raised over $115,000 for his annual fundraiser, "Music Fest MS", while also taking the time to work on his artistry and go back to school for music business. The latest release, "Girls", is a catchy, fun, feel good record co-written by Ben Klick and Aaron Goodvin making this the guitar virtuoso's biggest single to date.

With a heart for family, community, and music, Ben Klick is known to take audiences on a journey with his modern country sound mixed with a traditional twist.

Doors will open to guests at 7pm, with the show kicking off at 8pm.

Seating for events in the speakeasy is preassigned, not first come first served. If you would like to be seated with a group that purchased tickets separately please email us at hello@jpcustoms.ca.


Venue:
Crown & Thieves
Address:
3887C Brown Road West, Kelowna
Cost:
$34.48
Ticketing and/or registration:
Tickets are available online at
Eventbrite
For more info: