Event:
Proper Man - Rock Show @ The Broken Hearts Club
Date:
Sat, Oct 29th, 2022 to Sat, Dec 17th, 2022
Time:
8:00 pm to 10:00 pm

Description: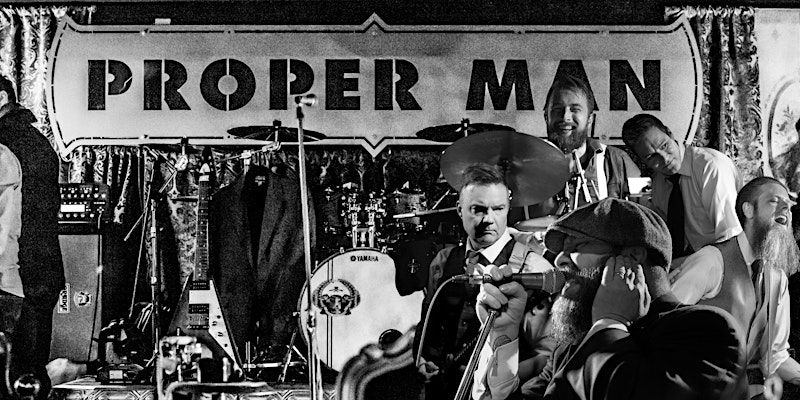 Proper Man with the volume at 11 and the house packed!
Come dance the night away with The World Famous Proper Man Band! Expect a full house packed to the rafters in true roaring 20's fashion. Purchase a booth for you and your friends to guarantee a table and seating, or purchase one of our general admission tickets if you want to spend the night on the dance floor.

Doors open at 8:00pm. Cocktails, wine, beer, cider, and non-alc beverages are available for purchase, along with a small selection of snacks.

If you would like to join us for dinner before the show, we strongly suggest making a reservation for our rooftop restaurant Angel Share here.

If a more intimate show with guaranteed seating and special music & wine pairing is what you are looking for, check out these alternative Proper Man shows here.

Seating for events in the speakeasy is preassigned, not first come first served. If you would like to be seated with a group that purchased tickets separately please email us at hello@jpcustoms.ca.


Venue:
Crown & Thieves
Address:
3887C Brown Road West, Kelowna, V4T 2J3
Cost:
$28.92 – $335.24
Ticketing and/or registration:
Tickets are available online at
Eventbrite
For more info: