Event:
BrainTrust Canada Association Open House
Date:
Tue, Oct 18th, 2022
Time:
3:00 pm to 6:00 pm

Description: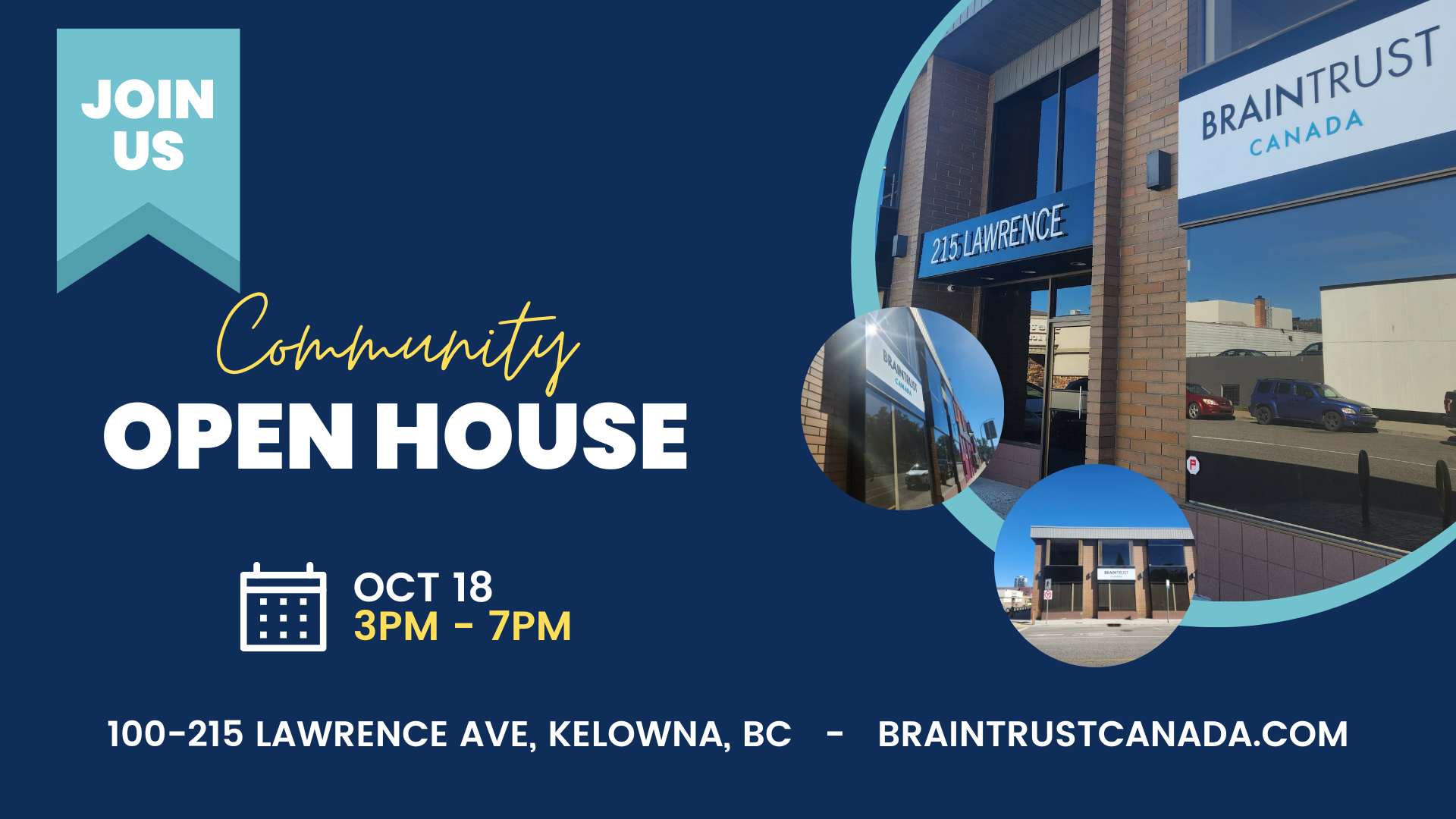 You are invited to join BrainTrust Canada for the official opening of our new office! All community members are welcome to attend the Community Open House at 100-215 Lawrence Avenue (across from City Park) on October 18th from 3-7 pm.
The Open House will include:

* Ribbon-cutting ceremony (at 3 pm)
* Wine and cheese
* Silent auction
* Networking
* Opportunity to learn about BrainTrust programs and services

Please contact info@braintrustcanada.com if you have any questions.


Venue:
BrainTrust Canada Association
Address:
100 - 215 Lawrence Avenue, Kelowna, V1Y 6L2
Cost:
n/a
For more info:
Email: info@braintrustcanada.com

Kelowna Chamber of Commerce