Event:
SO I MARRIED A MANGIACAKE
Date:
Sat, Oct 29th, 2022
Time:
8:00 pm to 10:00 pm

Description: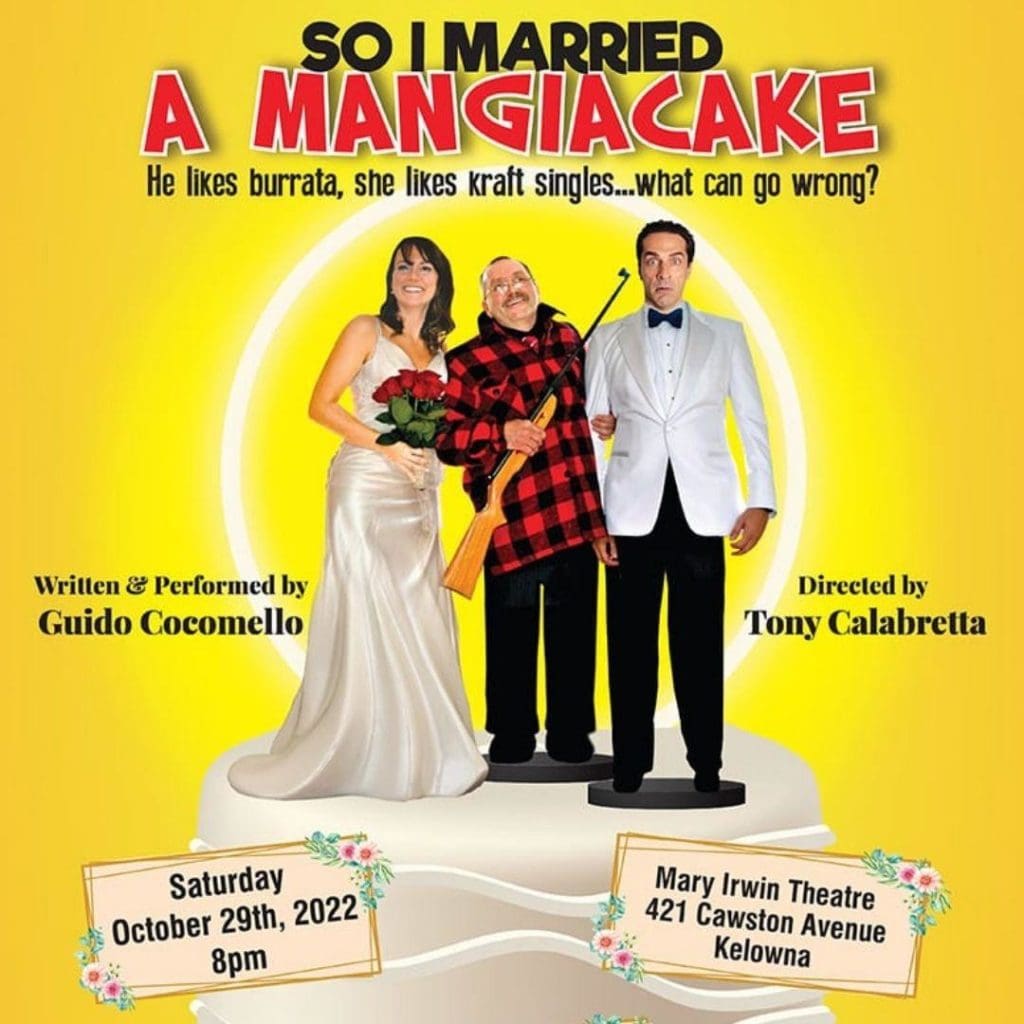 Kelowna Canadian Italian Club presents a great evening of Comedy with Guido Cocomello.
The show has played out to Sold Out audiences in Montreal, Toronto, Hamilton and other centres in Canada and we are thrilled to have Guido now in Kelowna.

Are you a MANGIACAKE?

What is a "Man-Gia-Cake"? noun- (among Canadians of Italian descent) a person who is not Italian. eg: " don't be a mangiacake and ask for grated cheese"

The best part is you don't need to be Italian to enjoy this show!!


Venue:
Mary Irwin Theatre
Address:
421 Cawston Avenue, Kelowna, V1Y 6Z1
Cost:
$45.00
Ticketing and/or registration:
Tickets are available online at
Rotary Centre for the Arts
For more info:
Email: kcicnfi@gmail.com
www.kelownaitalianclub.com/mangiacake.html