Event:
Wine & Laughs at Dakoda's Comedy Lounge presented by Haywire Organic Winery
Date:
Sat, Oct 8th, 2022
Time:
6:30 pm to 10:00 pm

Description: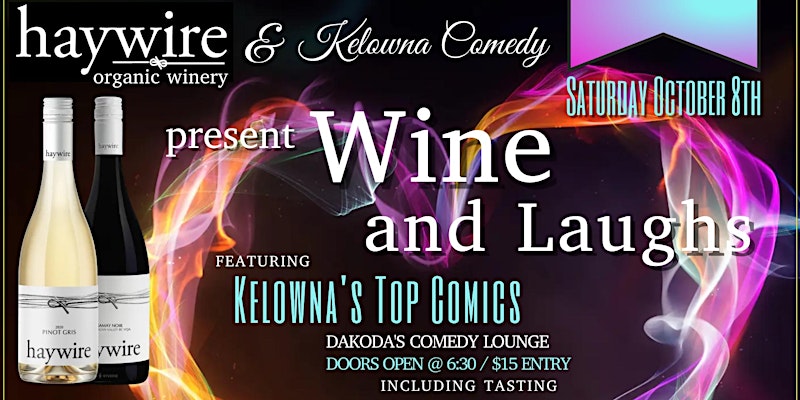 Come out for a taste of the Okanagan's best wine while enjoying some laughs from Kelowna Comedy's finest.
This is an exciting night of comedy featuring Kelowna's top comics and the best wine in the Okanagan Valley. Each show is different. This is our most popular show, so get a ticket or make a reservation.


Venue:
Dakoda's Comedy Lounge
Address:
1574 Harvey Ave, Kelowna, V1Y 6G2
Cost:
$15 at the door - Reservation is advised
Ticketing and/or registration:
Tickets are available online at
ShowPass
For more info:
Please call 250-860-9500 to reserve