Event:
One Tiny Drop ~~ Changes Everything w/ART JONAK
Date:
Thu, Nov 25th, 2021
Time:
10:00 am to 11:30 am

Description: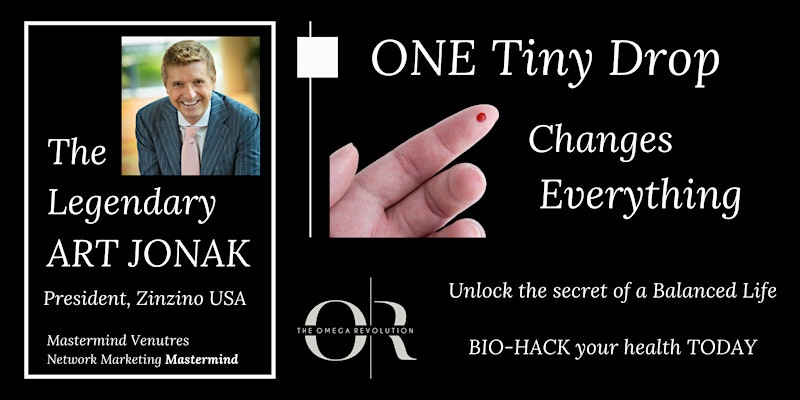 Do you want to learn more about your cellular health? Meet the Legendary ART JONAK!
Find your power within with Scientifically Test Based Nutrition!
Join The LEGENDARY Art Jonak, President of Zinzino North America, who will be presenting on cellular health & wellness.
Better health starts with better balance--specifically in our cells, gut & immune system.
Hear how Zinzino can help you with a unique test and how the Zinzino Health Protocol gently balances, restores, and boosts the body.


Venue:
Ramada by Wyndham Kelowna Hotel & Conference Center
Address:
2170 Harvey Avenue, Kelowna
Cost:
Free
For more info: