Event:
Community Conversation for a Flourishing Okanagan (Part 3)
Date:
Thu, Dec 2nd, 2021
Time:
7:00 am to 00:00:01

Description: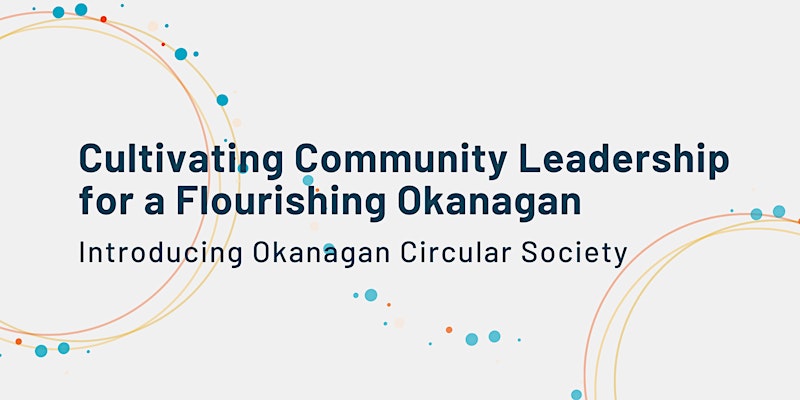 From recovery to transformation: What does a flourishing Okanagan look like? Join the Okanagan Circular Society (OCS) for the third of a three-part conversation series in the Fall of 2021.
In this third session we invite you to participate in meaningful community dialogue as we explore what cultivating community leadership looks like for a flourishing Okanagan.

This builds on 6 emergent themes from our previous community conversations: Collaboration, Reconciliation, Reinvention, Connection, Circular Agriculture & Economy, and Tourism & Urban Development.

By participating in this community dialogue series, you will participate in the co-creation of next steps needed to advance social and economic transformation in the Okanagan region.

Dialogue Session 3 further refines these explorations with the goal of identifying key priorities, champions, and strategies for OCS action.


Address:
Online Event, Kelowna

Cost:
Free
For more info: