Event:
6- 12 years Drop Ins
Date:
Sat, Nov 27th, 2021
Time:
6:00 pm to 7:30 pm

Description: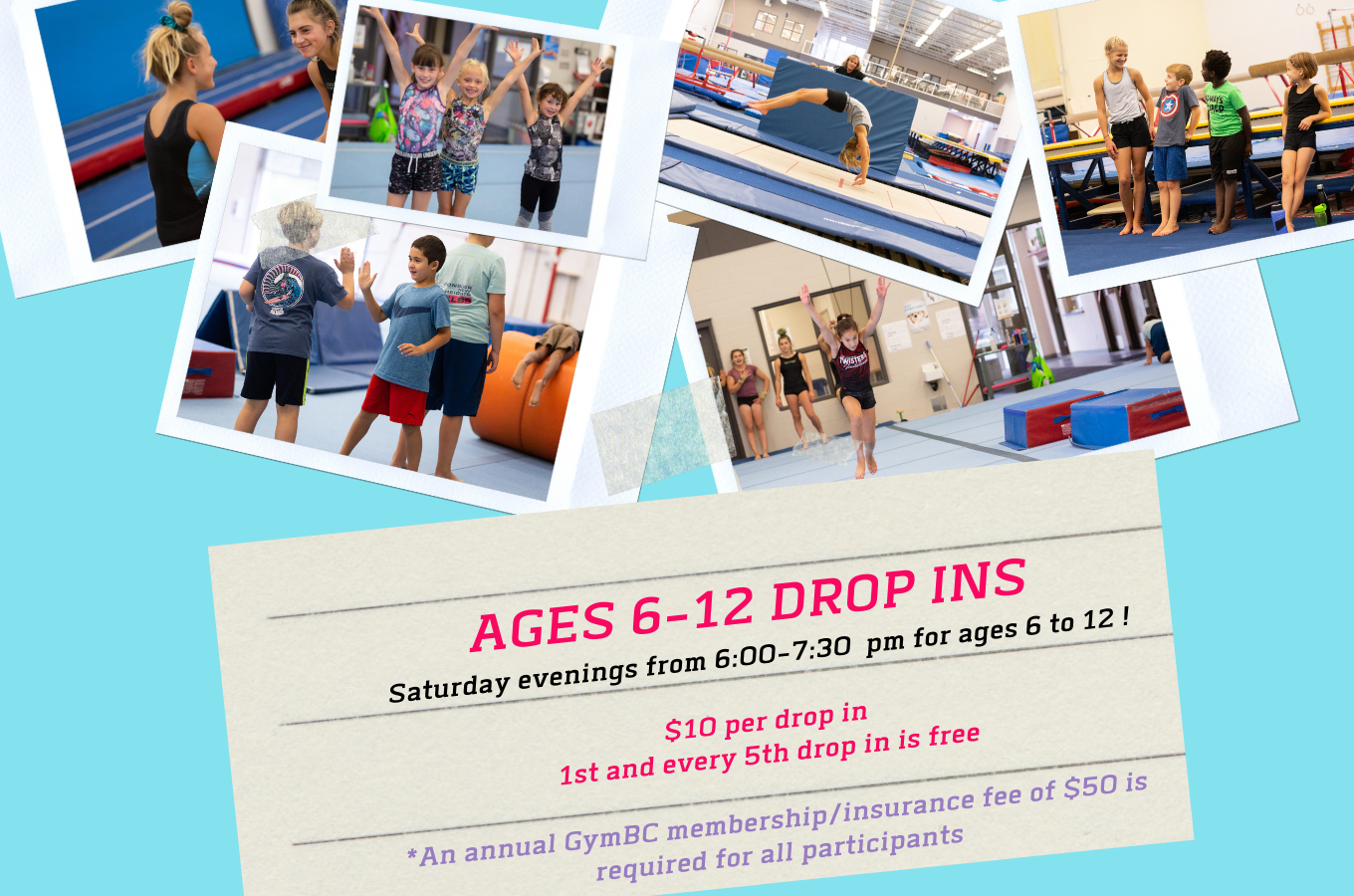 Ages 6-12 drop-ins are scheduled for Saturday evenings.
We'll pay for your first drop-in and after that every 5th drop-in is free. This will give the students an opportunity to give a gymnastics class a try before completely committing to it.



Venue:
Okanagan Gymnastics Centre
Address:
365 Hartman Road, Kelowna
Cost:
$10
For more info:
(250) 765-0888