Event:
Escape from Mannequin Madness: An Exit Room Experience
Date:
Thu, Oct 21st, 2021
Time:
5:00 pm to 7:30 pm

Description: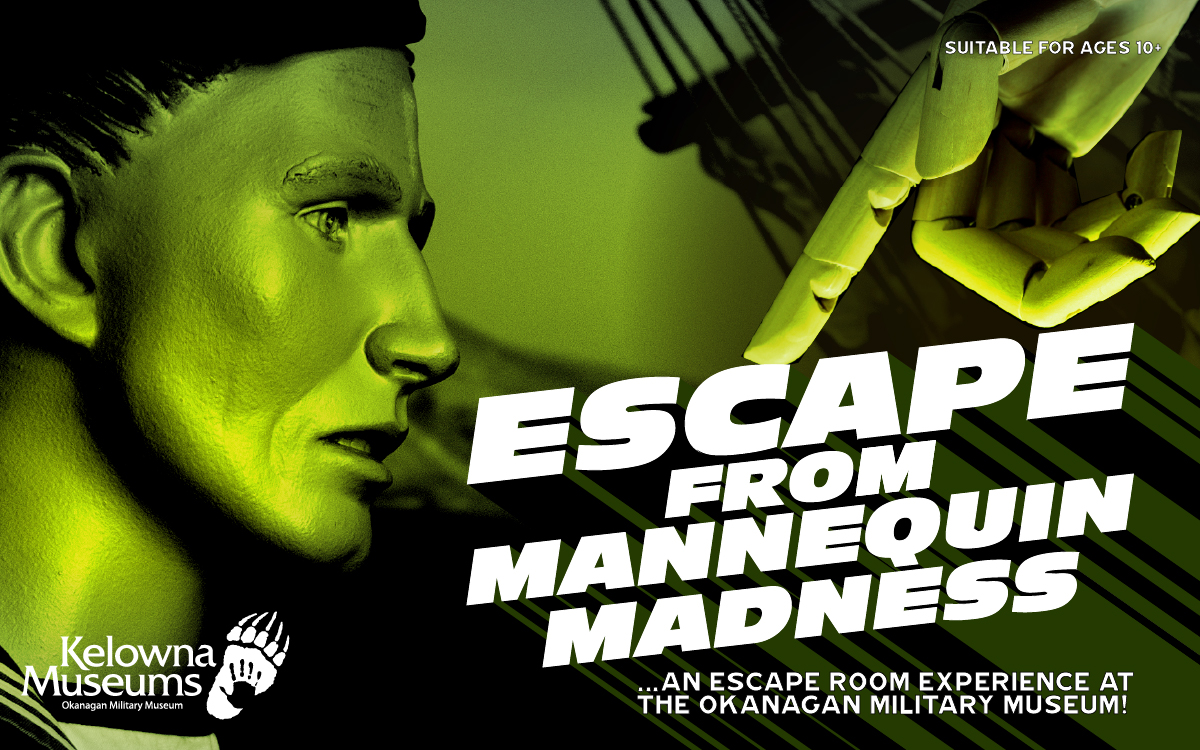 Register your bubble of up to four people for this exit room style experience.
By solving clues around the Okanagan Military Museum, you will save the world from the mad scientist Dr. Mann E. Quinn, who is plotting to raise a mannequin army. This experience is best for ages 10 and up, and great for a family. You have 1 hour… to save the world.


Venue:
Okanagan Military Museum
Address:
1424 Ellis Street, Kelowna
Cost:
$35
For more info:
250-868-4836