Event:
Create a Silk Scarf, SIP & DIP Workshop- VOLCANIC HILLS WINERY
Date:
Sat, Sep 11th, 2021
Time:
10:30 am to 5:00 pm

Description: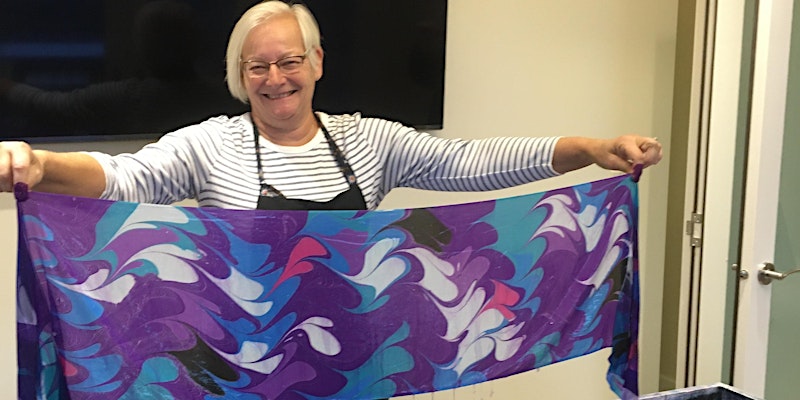 Join us and create a piece of wearable art using the magic art of water marbling.
Colour Drop Design brings the beautiful, ancient art of water marbling to the 21st century by inviting you to be the artist. Come and make your own water marbled silk scarf.

Each workshop begins with a hands on demonstration. Each artist chooses their colours and floats the paint, one drop at a time, on the surface of the water, then uses marbling combs, rakes, or stylus to create the design of their liking.
If you can put ketchup on a hot dog, you can do this art!
All tickets include a wine tasting.
Maximum 6 participants per time slot.


Venue:
Volcanic Hills Estate Winery
Address:
2845 Boucherie Road, Kelowna
Cost:
$42.39
For more info: