Event:
Passionate Brush Art Show
Date:
Sat, May 15th, 2021 to Sun, Jun 20th, 2021
Time:
10:00 am to 4:00 pm

Description: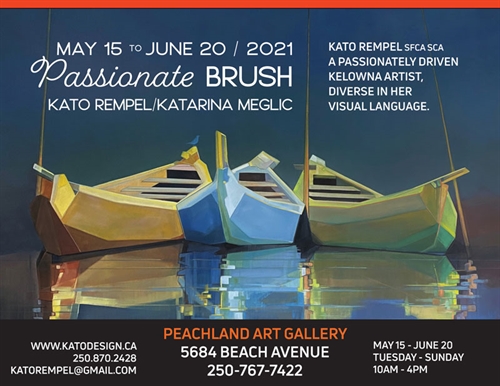 An expressive exhibition of powerful female interpretations...plus more.
Kato Rempel SFCA SCA - A passionately driven Kelowna artist, diverse in her visual language. Katarina Meglic, who paints the human figure as a vessel of storytelling. A safe place to enjoy an hour or two of art and music.


Venue:
Peachland Art Gallery
Address:
5684 Beach Avenue, Kelowna
Cost:
For more info:
(250) 870-2428