Event:
Rotary Centre: Salsa Thursdays
Date:
Thu, Apr 22nd, 2021
Time:
8:00 pm to 9:00 pm

Description: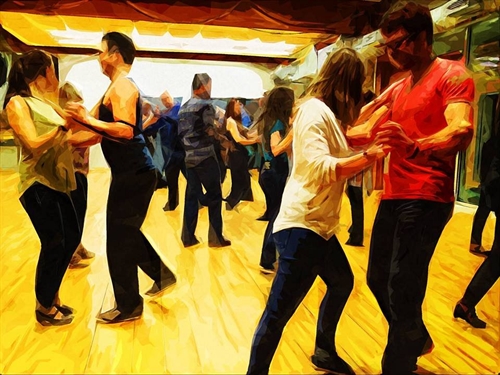 Meet your instructor, Brittney Fedoruk. Hi there! My name is Bri, I have been salsa and social dancing for 8 years.
I began my dance journey at the UBCO Latin Dance Club, where I became an executive member and teacher in my last few years of my undergraduate degree. I have a huge passion for salsa as a global dance. I have danced in social clubs from Mexico to Paris and I want to share this passion with others. My class will be a salsa and bachata basic: half the class will be salsa basic footwork, the other will be bachata in accordance with the COVID changes, to allow for singles to continue to come in. In the SUN-FM room. Drop ins are welcome for $10 per class - Click the link above to pre-register (highly recommended as spots are limited due to social distancing). Please note that masks are required while in session. Masks are available at the door for $2 donation.


Venue:
Rotary Centre for the Arts
Address:
421 Cawston Ave, Unit 103, Kelowna
Cost:
$2
For more info: