Event:
Negotiation Skills - Professional 1 Day Training in Kelowna
Date:
Thu, Apr 22nd, 2021
Time:
9:00 am to 5:00 pm

Description: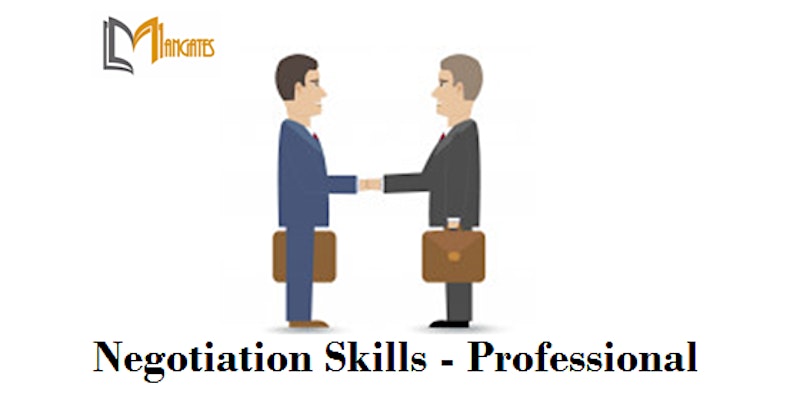 Our classroom training provides you the opportunity to interact with instructors and benefit from face-to-face instruction.
This course focuses on effective negotiation techniques to be successful in different situations and with people holding different levels of power. The course evaluates how negotiations impact the organizations and ourselves. Reflect on the different outcomes that can be achieved through negotiation and understand which outcomes are acceptable for the intended objectives. Finally participants reflect on the influencing process and how one can achieve things without having the authority or power.

Each module has been carefully selected based on the intake and skills gaps of the specific audience. After a brief introduction, participants are given 1 to 2 minutes to introduce themselves, practicing their presentation and communication skills (if the intake has included the requested video, this introduction will only be 1 minute).


Venue:
Regus Business Centre
Address:
1631 Dickson Ave Suite 1100, Kelowna
Cost:
$620.96
For more info: