Event:
Our Living Languages
Date:
Sat, Jan 2nd, 2021 to Sun, Jan 31st, 2021
Time:
10:00 am to 5:00 pm

Description: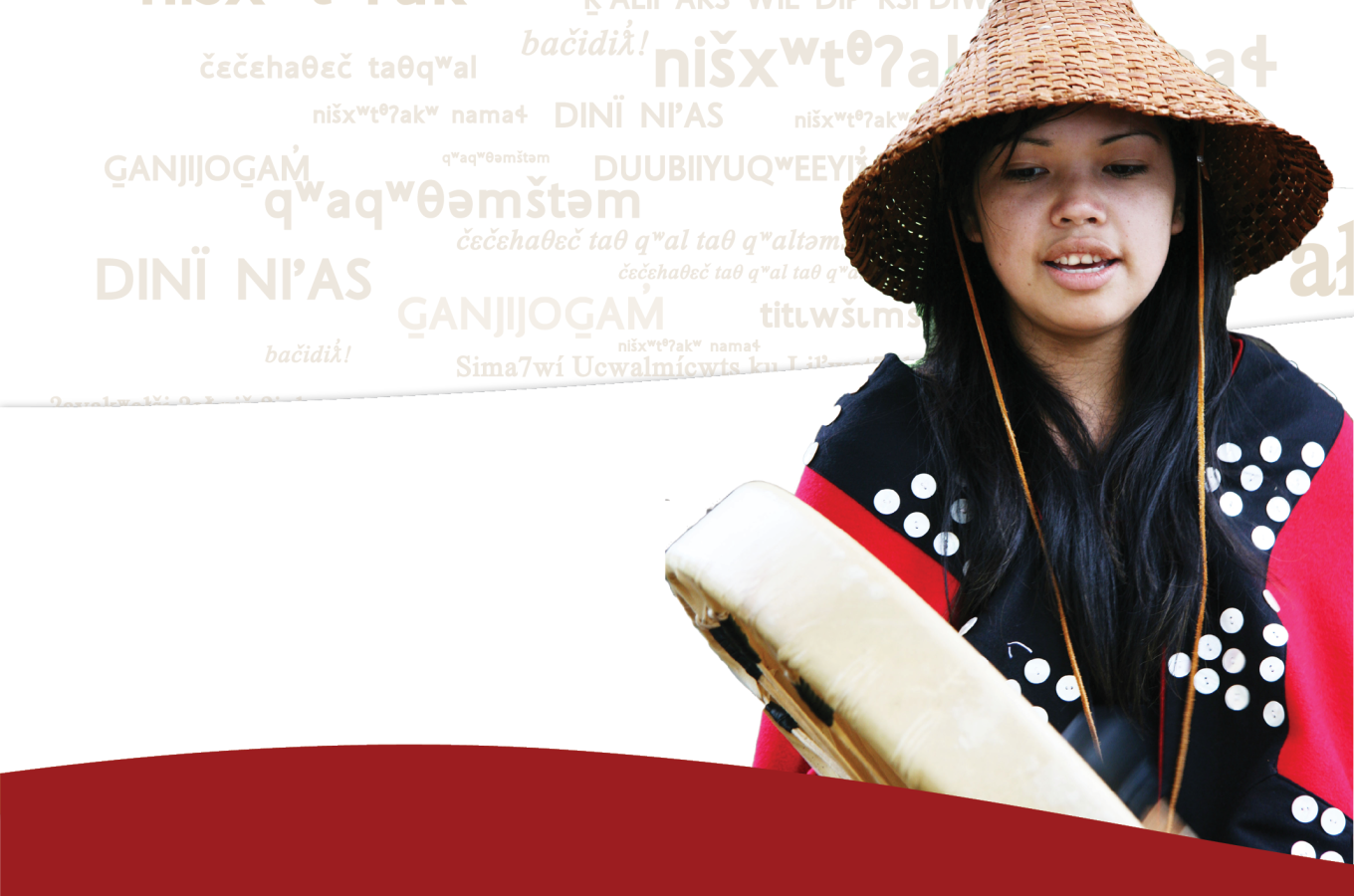 Did you know that British Columbia has 34 distinct Indigenous languages?
That's more than 60% of all of Canada's First Nations languages! Unfortunately, as a result of over 150 years of government policies designed to eradicate them, every one of BC's First Nations Languages are severely endangered or nearly extinct. Visit our newest exhibit to discover the incredible diversity of First Nations languages in BC and the groundbreaking work underway to keep them alive.

Our Living Languages is a travelling exhibition from the Royal BC Museum in Victoria. Visitors will learn about the loss and revitalization of First Languages, and success stories of the language champions that are working to learn, teach and preserve our province's Indigenous languages to share with future generations.

Visitors will witness the resilience of the languages and culture of BC's First People and explore the deeper connections that language provides its users to their culture and way of seeing the world. Explore a language map of BC and learn how linguists develop orthographies (writing) for languages that were traditionally never written down. Hear stories told by speakers in a multitude of languages and learn something new! In partnership with the Sncəwips Heritage Museum and The Syilx Language House, the Kelowna Museums Society has added additional content to the exhibition to highlight nsyilxcən ̶ the syilx/Okanagan language. Stop by for a visit and practice a traditional nsyilxcən greeting!


Venue:
Okanagan Heritage Museum
Address:
470 Queensway Avenue, Kelowna
Cost:
By donation
For more info:
(250) 763-2417