Event:
puti kʷala – we are still here
Date:
Wed, Jul 8th, 2020 to Wed, Jul 7th, 2021
Time:
10:00 am to 5:00 pm

Description: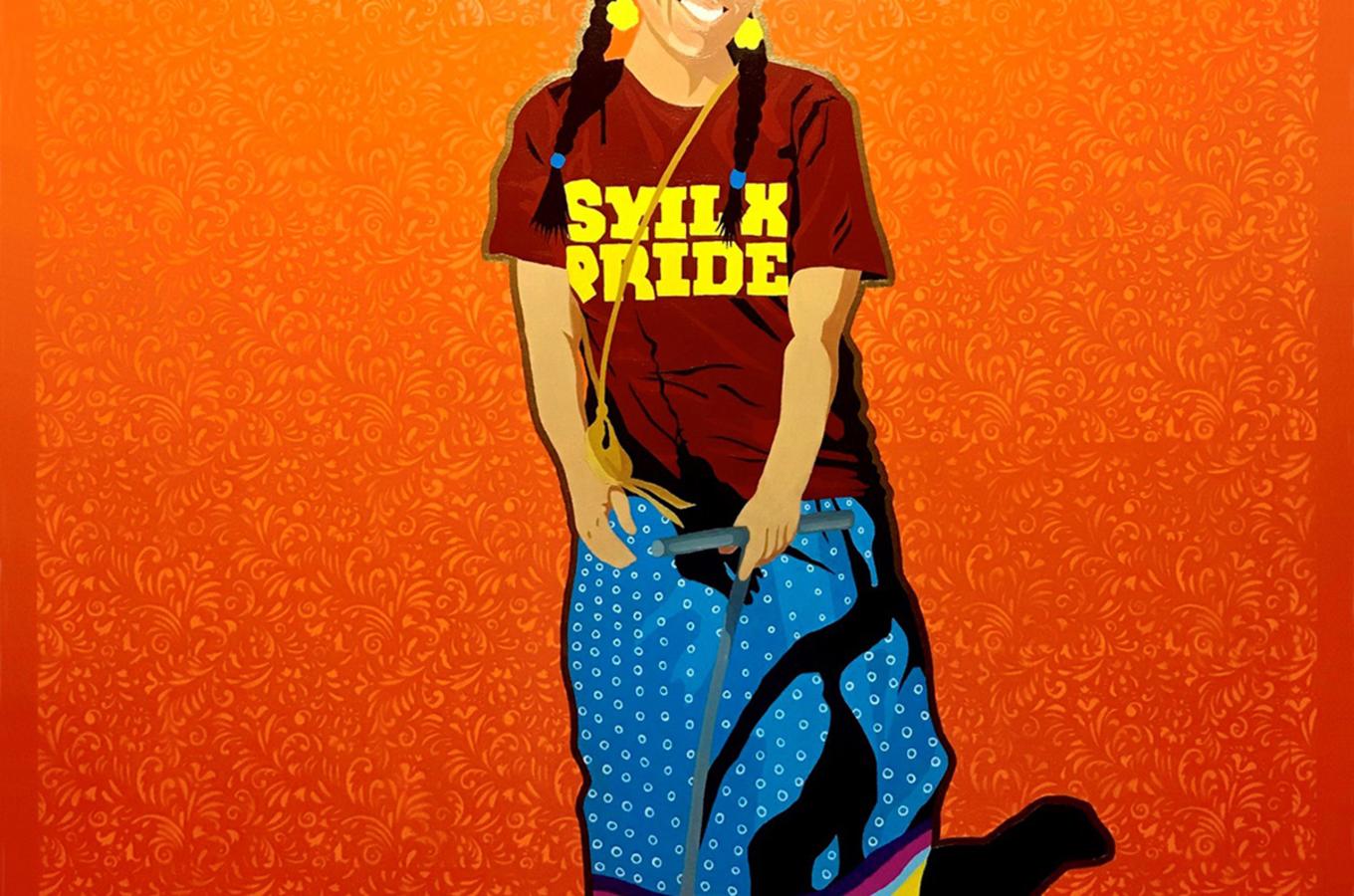 puti kʷala – we are still here by syilx artist, Sheldon Pierre Louis, features six colourful multi-layered portraits that celebrate the beauty of the syilx/Okanagan Nation's history and culture.
It is on view at the Kelowna Art Gallery's satellite space at the Kelowna International Airport (YLW).

The paintings are rich with intricate filigree patterns and incorporate a mix of traditional and contemporary imagery. In them, we see generational snapshots — a grandfather teaching his young granddaughter how to plant seeds; two nieces snapping a selfie; and a boy proudly showing off the prize-sized fish he has caught. The portraits reveal a glimpse into the artist's own extended family life, but viewers will no doubt find pieces that resonate with their own.

Sheldon Pierre Louis is an interdisciplinary artist whose versatile work is shown in a variety of settings ranging from large-scale wall murals to gallery exhibition spaces to public art installations. He is a member of the syilx Nation, a Councillor at Okanagan Indian Band, and a community leader whose work is influenced by his ancestral roots. He is a mentor for youth from his own and surrounding communities and he finds joy in the mutual inspiration fostered through these collaborations.



Venue:
Kelowna International Airport (YLW)
Address:
1315 Water Street, Kelowna
Cost:
n/a
For more info:
(250) 762-2226