Event:
Goin' Where the Climate Suits My Clothes
Date:
Tue, Nov 17th, 2020 to Sun, Apr 4th, 2021
Time:
10:00 am to 8:00 pm

Description: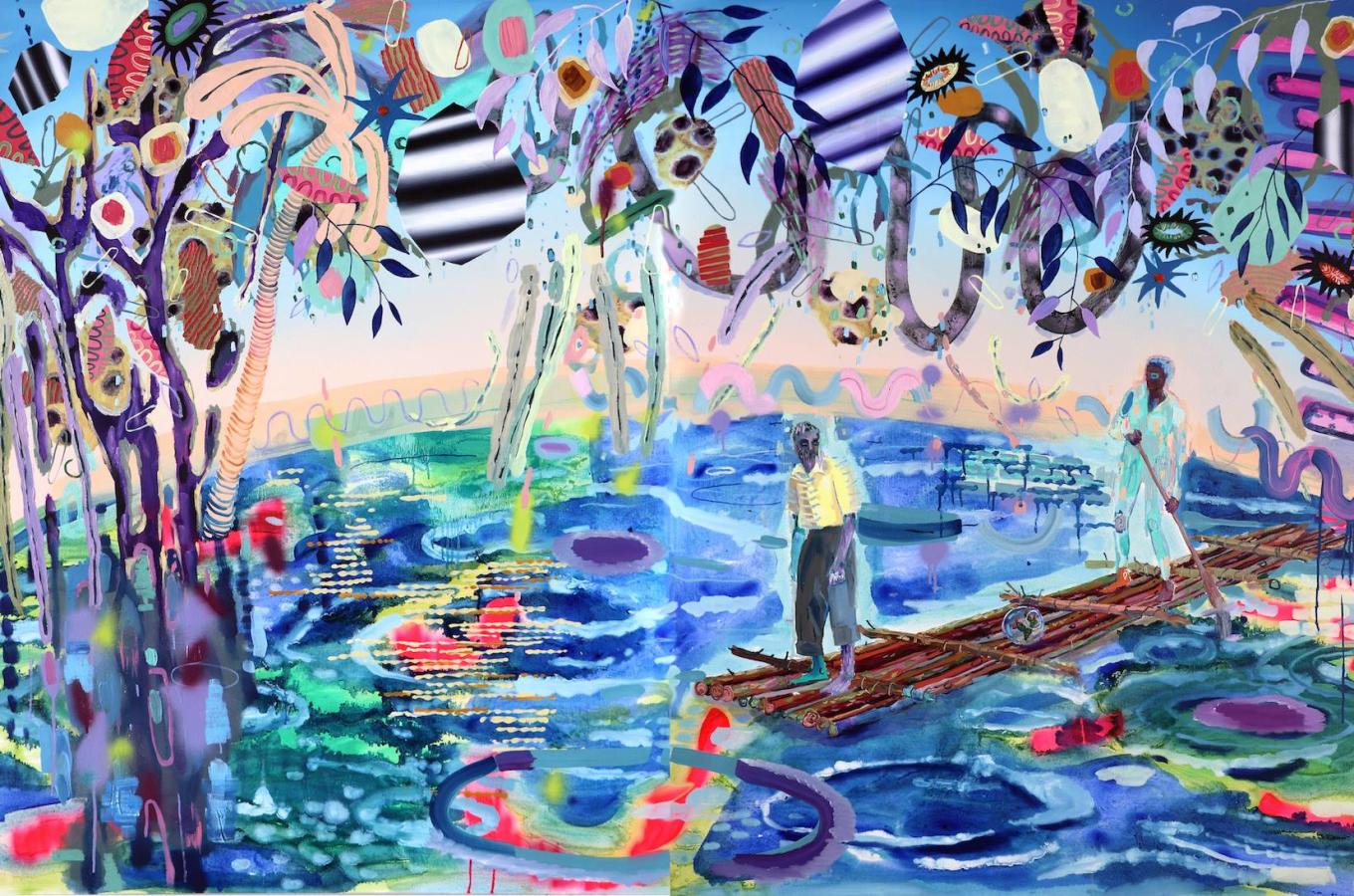 Melanie Daniel relates her fear for humankind's unhealthy relationship with the natural world in Goin' Where the Climate Suits My Clothes.
Through these large-scale paintings, works on paper, and delicate papier-mâché sculptures, Daniel imagines a planet on the brink of collapse from our chronic, longstanding disregard for its wellbeing.

The people who populate her luminous scenes seem to be painfully aware of their difficult circumstances and have adopted various methods to cope with their altered surroundings. In Only Four Degrees, a lone figure sits amidst a desolate post-disaster landscape and attempts to create a power source—perhaps to make contact with others. Daniel's bold and strangely beautiful works are cautionary, yet hopeful, in that their protagonists demonstrate the will to adapt and survive.

Melanie Daniel was born in Victoria, BC and after living abroad she has relocated to Kelowna. Her work as been shown internationally, in the U.S., Canada, Israel, and Sweden.


Venue:
Kelowna Art Gallery
Address:
1315 Water Street, Kelowna
Cost:
N/A
For more info:
(250) 762-2226