Event:
Winter's Night Lantern Tour
Date:
Sun, Dec 6th, 2020
Time:
10:00 am to 11:00 am

Description: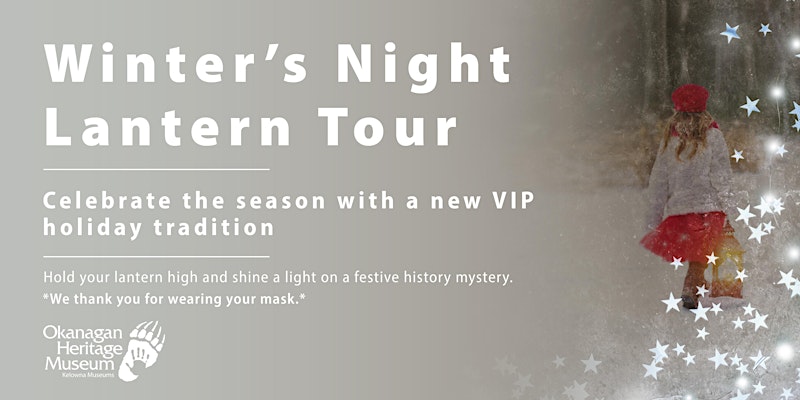 A museum lantern tour full of holiday stories and merry surprises!
Hold your lantern high and shine a light on a festive history mystery. On your journey, you will meet a cast of characters that bring the past to life, and take home tales and memories that last a lifetime. Merry surprises await you on this special family-friendly mystery tour.


Venue:
Okanagan Heritage Museum
Address:
470 Queensway, Kelowna
Cost:
Donation
For more info: