Event:
Karaoke at the Kelowna Brewing Company
Date:
Wed, Aug 12th, 2020
Time:
9:30 pm to 12:30 am

Description: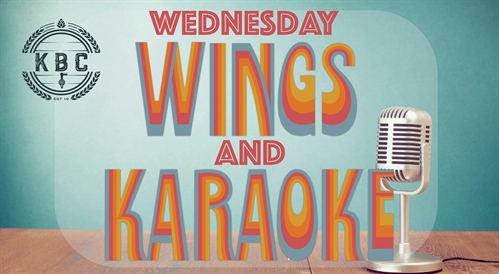 It's about good times, and letting that voice of yours loose. Shower singers, this is for you!
"Cause I'm just a teenage dirtbag baby Yeah, I'm just a teenage dirtbag baby Listen to Iron Maiden, baby, with me, ooh" We're out here, looking for the next Shania Twain, Avril Lavigne and Justin Bieber, who you choose depends who you think is worse. $6 singles $8 double highballs $4 shot special or 4 for $13 select shooters $6.25 pints of PBR and $7.25 almost all draft Let your voice be heard, sing it loud!


Venue:
KBC Public House
Address:
975 Academy Way, Kelowna
Cost:
$6-13
For more info:
(778) 753-1968
www.kelownabrewingcompany.com/what-s-happening