Event:
Sparkling High Tea
Date:
Fri, Jul 31st, 2020 to Sun, Aug 2nd, 2020
Time:
2:00 pm to 5:00 pm

Description: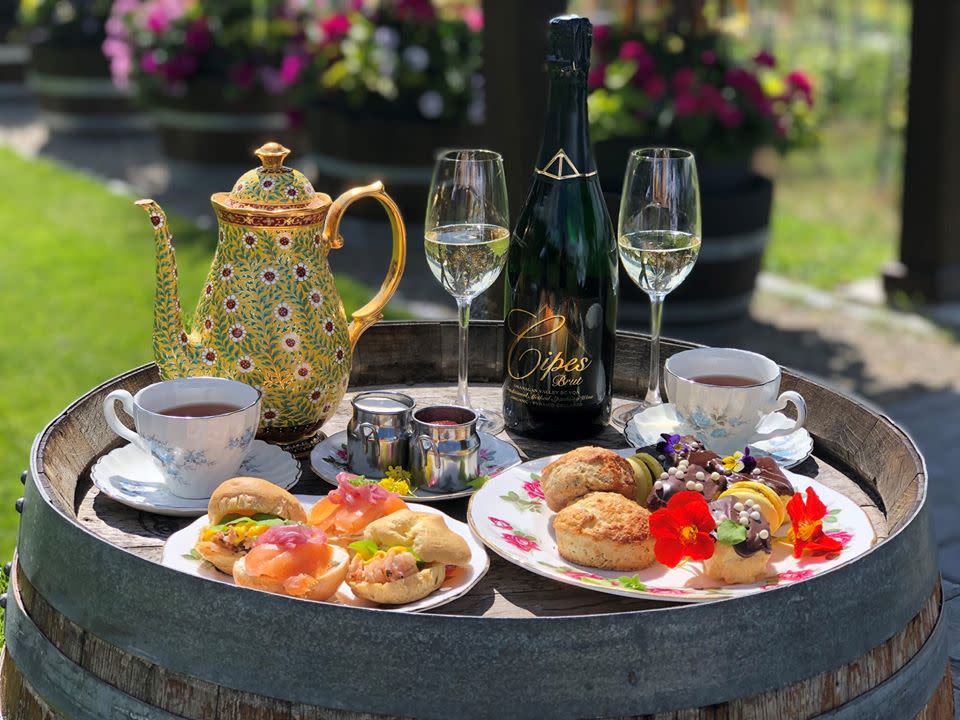 Join us for Sparkling High Tea every Friday to Sunday, from 2 p.m. to 5 p.m.
Complimentary glass of Cipes Brut (or Brut Rose). Featuring assorted organic savoury bites, house-made scones and croissants with seasonal preserve and clotted cream, and assorted mini pastries. Served with artisanal TWG Tea, from a Singaporean luxury teahouse.

Reservations are required. Click here to purchase tickets.


Venue:
Summerhill Pyramid Bistro
Address:
4870 Chute Lake Road, Kelowna
Cost:
$39 plus tax & gratuity
For more info:
(250) 764-8000