Event:
GirlVenture Multi-Sport 5-Day Camp
Date:
Mon, Jul 6th, 2020 to Fri, Jul 10th, 2020
Time:
9:00 am to 3:00 pm

Description: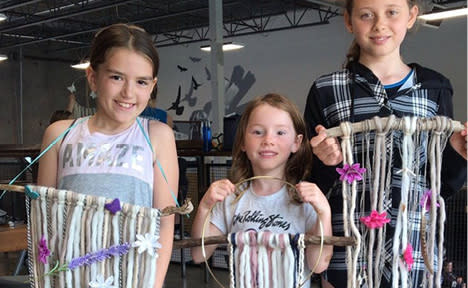 The best all girls Camp! #girlpower
The girls-only Camp, for those who are active, ambitious and creative in more ways than one. This is a camp about creativity, expression, freedom, femininity, strength, empowerment for the purpose of instilling confidence and skills to dream big and be kind.

This five day Camp has 4 pillars to explore from and to encompass with what we believe these girls are looking for in a summer camp:

Artistry
Adventure
Leadership
Community

This is a multi-sport camp so get ready to sample your favourite and new sports in and outside of the facility, as well as arts and crafts.

The ratio for Coach to kids is 1:8, and it is open to ages 5-13y/o.

This Camp runs twice this summer: July 6 - 10 and August 10 -14

We'd like to point you in the direction to our main inspiration, the late Sarah Burke - see above. A portion of this Camp's proceeds will be donated directly to the Sarah Burke Foundation


Venue:
Airhouse Sports Academy Ltd.
Address:
730 McCurdy Road, Kelowna
Cost:
$300
For more info:
(778) 753-1000