Event:
Luther Konadu // Figure As Index
Date:
Fri, Mar 18th, 2022 to Sat, Apr 30th, 2022
Time:
11:00 am to 6:00 pm

Description: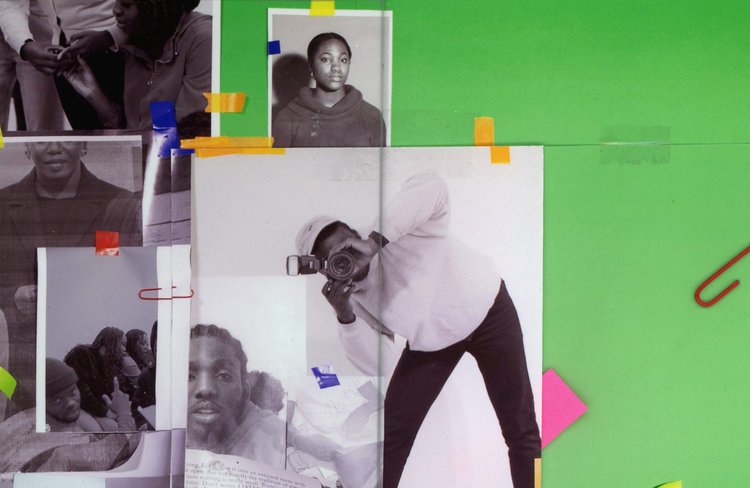 Luther Konadu's photographic work is one continuous documentary project centering on the way objective visual documentation ostensibly formulates public perception that surround collective identities and historic record. Photography with its attendant history continues to be an evidential entity used to profile, surveil, speculate, classify and "understand" different subjectivities and communities.
Although this is not exclusive to black subjectivities, that is where Konadu begins and situates his focus. And so, as an image-maker, when he produces images, the legacies of documentary photography are on his mind and he thinks about how he can create an alternate past in order to imagine a different future of self— as it relates to a broader social communal context. The resulting fragment images highlight Konadu's close community of family of friends as they intimately create a document of self as they see fit. Konadu uses diptychs, polyptychs, text, and re-photography all as strategies to suggest an ellipsis to the photo as well as highlight its inherent artifice. Konadu works in this way to also implicate viewers to slow read and consider the photographs as a breakaway from a reality as opposed to a representation of it.

Luther Konadu is an artist based in Winnipeg (Treaty One). He is the editor for Public Parking; a publication for critical thought and tangential conversations. His studio activities are realized through photographic processes that give way to sculptural components. He acknowledges the legacies of the photographic medium as an interpretive site for generating new conventions and expanding fixed narratives. His work has appeared in the New Yorker, Aperture, and FOAM Magazine. He has exhibited nationally and internationally.


Venue:
Alternator Centre for Contemporary Art
Address:
421 Cawston Ave - Unit 103, Kelowna, V1Y 6Z1
Cost:
Free
For more info:
Ph: (250) 868-2298
Email: info@alternatorcentre.com

Alternator Centre for Contemporary Art