Event:
THE NUTCRACKER
Date:
Fri, Nov 26th, 2021
Time:
7:30 pm to 00:00:01

Description: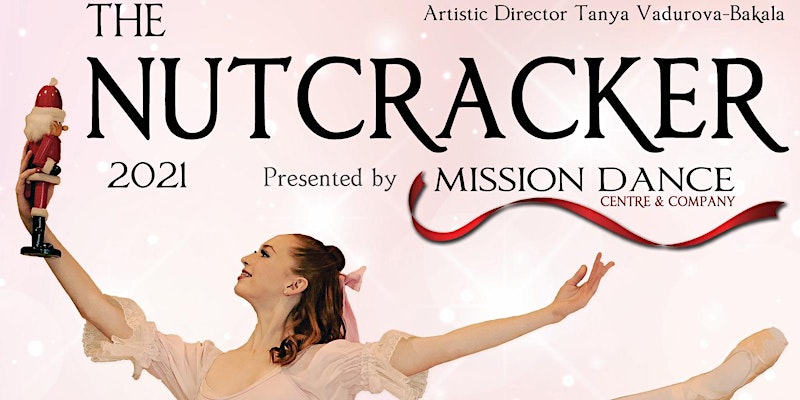 Mission Dance Company is pleased to present this enchanting & high quality production of the holiday classic: "The Nutcracker".
"The Nutcracker" gifts our Holiday Season with memorable inspiration and believing in the magic of a dream! The larger than life, GROWING CHRISTMAS TREE plus a descriptive narration of the STORY will enhance this heart-warming experience. Come feel the joy of the season through dance and this age old, classic tale as you follow young CLARA through her extraordinary dream of adventure. Witness the exquisite SUGAR-PLUM FAIRY and the NUTCRACKER PRINCE, dancing REINDEER pulling Clara's sled, silly CLOWNS and the exciting & COMICAL BATTLE between the pestering MICE and the Nutcracker Soldier's devoted ARMY.

Mission Dance Centre & Company makes this tradition family friendly and a high quality display of the performing arts.

It is an exciting and entertaining production that you do not want to miss!


Venue:
Evangel Church (PAOC)
Address:
3261 Gordon Drive, Kelowna
Cost:
$14 – $55
For more info: