Event:
Building Resilience to Thrive - Online Training Program
Date:
Wed, Jul 7th, 2021 to Wed, Aug 11th, 2021
Time:
11:00 am to 12:00 pm

Description: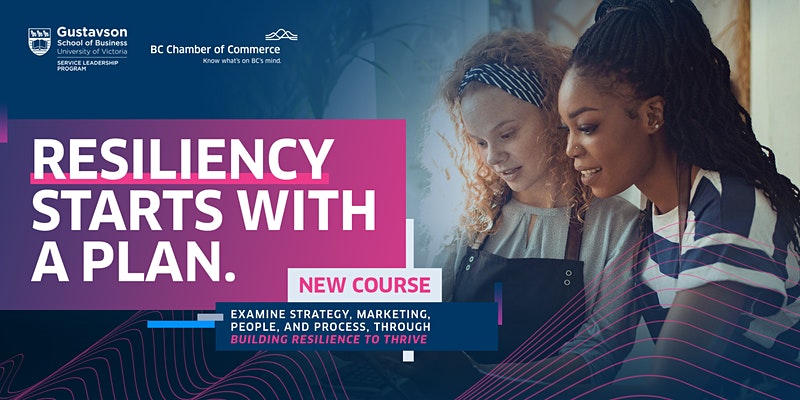 The "Building Resilience to Thrive - Business Foundations" online training program is a new course in Building Resilience to Thrive, which introduces new concepts to help your business with recovery, resiliency, and growth.
This course will be relevant to individuals/businesses that took the first course in the program as well as those that have not participated in the program yet.

Developed in partnership with the University of Victoria, Gustavson School of Business, this program will have one-hour seminars once per week for 6 weeks.

Program curriculum will focus on three key themes of Recovery, Resiliency, and Growth.


Address:
Online Event, Kelowna

Cost:
For more info: