Event:
Kelowna Farmers' & Crafters' Market
Date:
Wed, Jun 3rd, 2020
Time:
8:00 am to 1:00 pm

Description: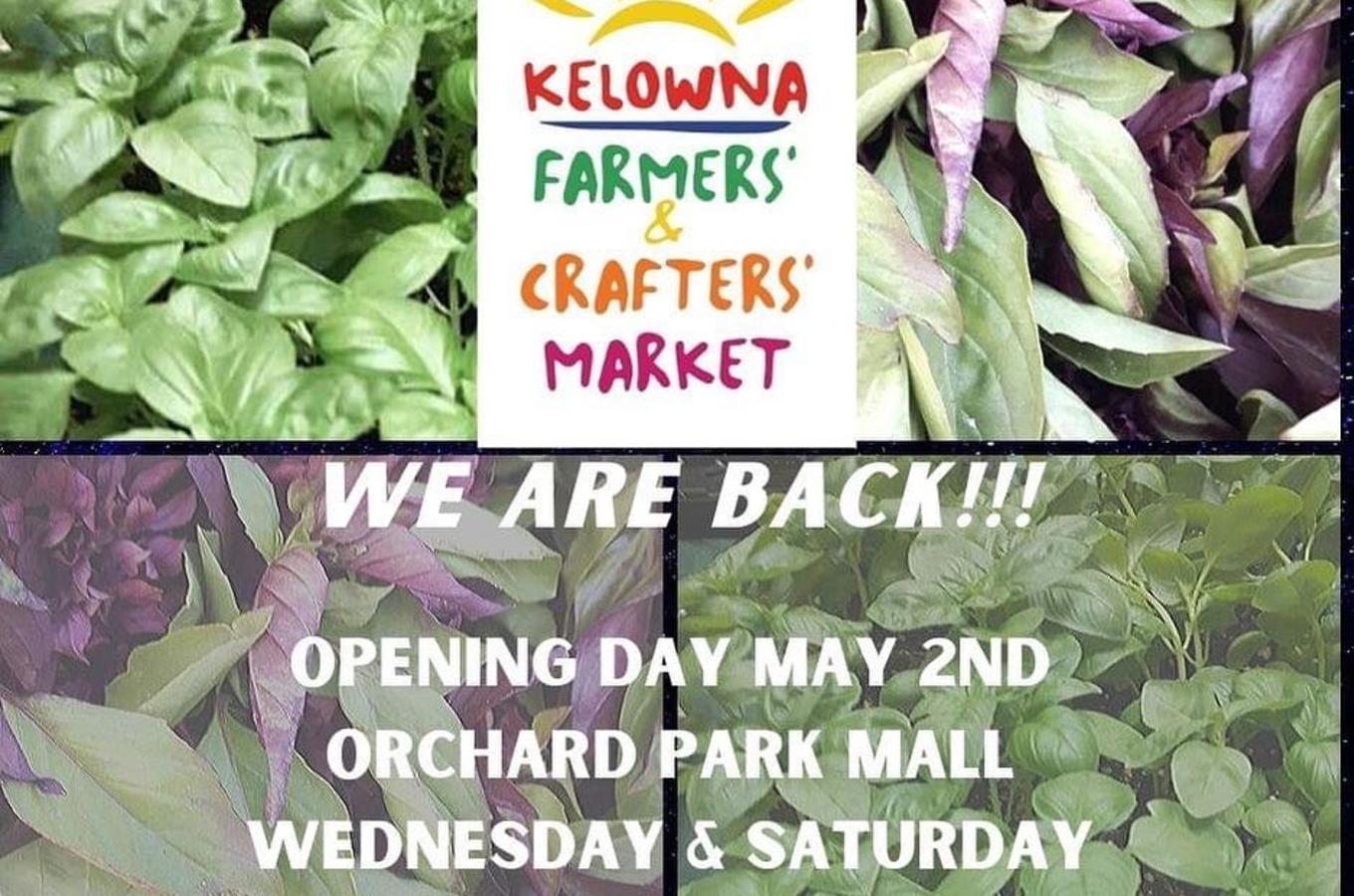 We are back at Orchard Park Mall for the outdoor season starting Saturday, May 2. We will have two sections of 15 vendors to shop and go to get local fresh produce and food.
We ask you to limited the number of your household shoppers to 2 to help with social distancing. We also ask you leave your pet at home.


Address:
1992 Dilworth Dr, Kelowna

Cost:
Free
For more info:
(250) 878-5029