Event:
Summer Opening Weekend
Date:
Thu, Jun 27th, 2019
Time:
9:30 am to 5:00 pm

Description: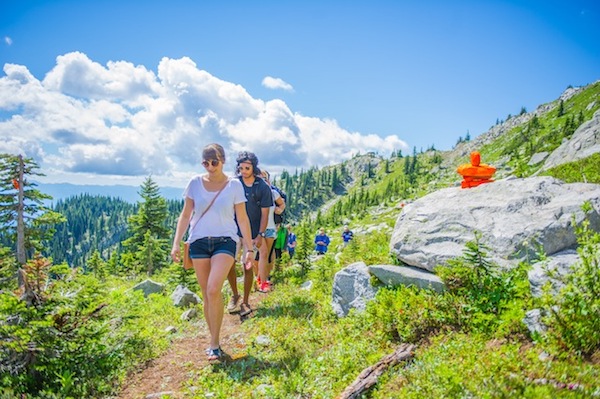 The sun is shining, the snow is clearing and Big White is opening for the summer! Get ready to explore the incredible landscapes that Big White has to offer, and all the adventurous activities we have planned for the season.
There's so much to see and do at Big White over the summer months. Discover what's under the snow on a scenic chairlift ride, or go for a hike to explore the on-mountain trails. Either way, you'll be able to tour of our beautiful alpine, and catch stunning views of Rhonda Lake, the Monashee Mountain Range and a bird's eye view of Big White itself.

If you're looking for something a little more exhilarating, why not give Big White's bike park a try? This lift-assisted mountain bike trail network continues to grow after its initial opening in 2017. Whether you're a beginner or an avid mountain biker, riding down Big White Mountain is sure to be a thrilling experience. Big White offers rentals and lessons for all riding levels - more information can be found on the event page.


Venue:
Big White Ski Resort
Address:
5315 Big White Road, Kelowna, V1P 1P3
Cost:
0
Ticketing and/or registration:
http://www.bigwhite.com/summer/events-activities/opening-day
For more info:
2504916193

Big White Ski Resort
Big White Ski Resort
https://www.bigwhite.com/events-activities/events-calendar