Event:
K-town SBK & Spring Gala
Date:
Fri, Apr 26th, 2019 to Sun, Apr 28th, 2019
Time:
6:00 pm

Description: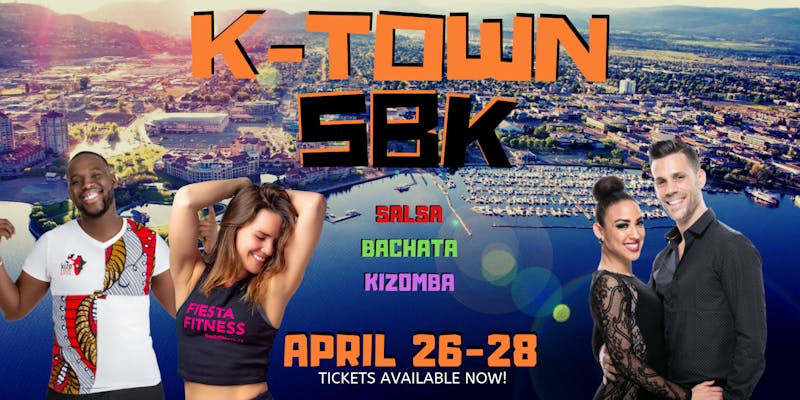 K-Town SBK (Salsa, Bachata, Kizomba) is a full weekend of workshops, performances, and social dancing located in beautiful Kelowna BC. Three days of workshops, social dancing and of course the main event Saturday night's stunning Success 21 Spring Gala hosted at the Laurel Packing House.
Choose to participate in the full weekend including over 16hrs of workshops, Saturday night Performances, and 14hrs plus of Social dancing or pick select portions to attend. Whatever you choose know that there will be more dancing than you can shake your booty at!




Address:
Kelowna Salsa Community Society, Kelowna

Cost:
$40 – $140
For more info: