Event:
Holistic Market and Psychic Fair
Date:
Sun, Nov 10th, 2019
Time:
11:00 am to 4:00 pm

Description: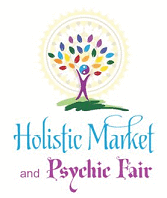 Vibe with your Tribe! Join us for holistic products and services, receive massages or energy work, and delve into tarot, psychic, tea or palm readings for clarity. This is where the professionals are!
Market hours: 11-4, and free admission. Vendor profiles online if you want to sneek a peek of who will be there. Location: 1304 Ellis St, downtown Kelowna in the Laurel Packinghouse.


Venue:
Laurel Packinghouse
Address:
1304 Ellis St, Kelowna, V1Y 1Z9
Cost:
free admission
For more info:

Holistic Market and Psychic Fair