Event:
Summerhill Pyramid Winery Yoga, Wine, And Chocolate
Date:
Sun, Nov 4th, 2018
Time:
3:30 pm to 5:30 pm

Description: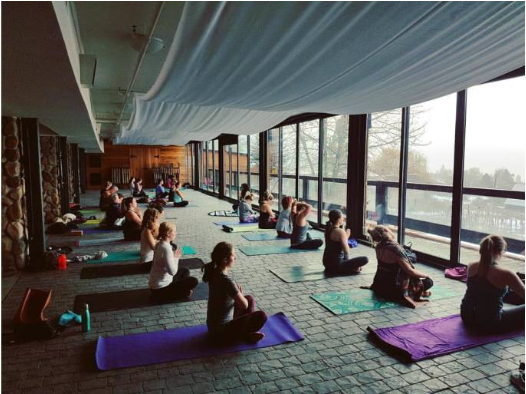 Buddha Beats Yoga and Summerhill Pyramid Winery are offering a little more to their amazing events. There are two different ticket options:
Yoga and a wine tasting, paired with chocolate ($30 including tax).
Yoga, a wine tasting paired with chocolate, and a two-course vegan organic lunch, with your choice of a glass of wine or Kombucha ($55 plus tax & gratuity).
We will be in a private space overlooking the vineyard and the lake. You will be guided through a gentle yoga class. This class is about relaxing and letting go. We will move very slowly, a moving meditation with the breath. Watery, fluid, rhythmic, simple, sweet movements.

The Sunset Organic Bistro has a breathtaking view of the vineyards, lake, and mountains. All levels welcome. We recommend bringing your yoga mat.

For tickets email transfer Aleena. Please include the event date and the full names of the people coming. Upon your arrival to the event you just tell them your name at the door. For more information please contact Aleena McKinnon at buddhabeatsyoga@hotmail.com.


Venue:
Summerhill Pyramid Winery
Address:
4870 Chute Lake Road , Kelowna
Cost:
$30 or $55
For more info: